We're Green about
Business Solutions
We offer various mailbox options to suit your specific needs. Give your business a prestigious local address today with a Green Storage Mailbox.
Green Storage offers various sizes of mailboxes at our Hamilton and Ajax locations. These mailboxes are affordable and have many different use cases for personal or commercial requirements.
With a Green Storage Mailbox, you can boost your professional image, solidify your local presence, and go wherever your business takes you with a prestigious virtual business address. If you're looking to establish a local business footprint in the GTA, a virtual mailbox with a professional business address is the most cost-effective solution.
For personal needs, our flexible sizing of mailboxes can help with large volumes and sizing of packages being received. Never miss another package as our staff will is present 7 days a week to make sure it's received. See below to find the perfect mailbox solution for you.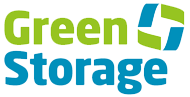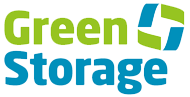 First 12 weeks 50% off!
Call For Availability
REQUEST A CALL
Thank you! for requesting a call. One of our representative will contact you soon.
Error Please Enter ReCaptcha!
Please let us know when we should call you
Interactive Size Guide Storganizer